Monday, June 30, 2008
pretty nice. go for the bigger private bathroom!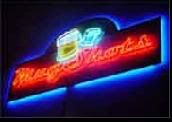 Posted by

duece la duece
at 2:20 PM
No comments:

A little dirtier than Hyde Park but fuck it if you gotta go you gotta go.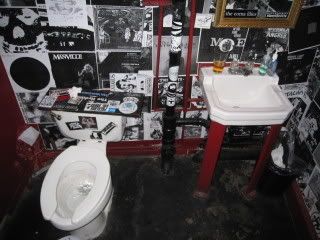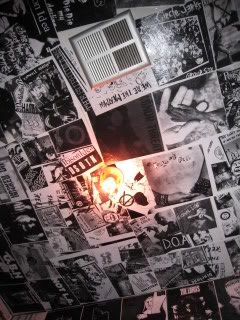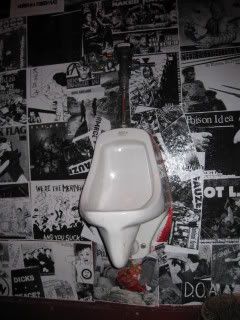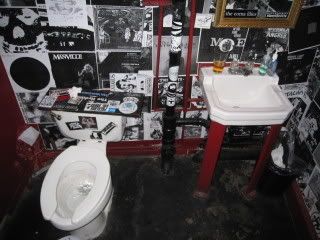 Posted by

duece la duece
at 2:17 PM
No comments:

love this fucking place. great pizza. decent bathrooms.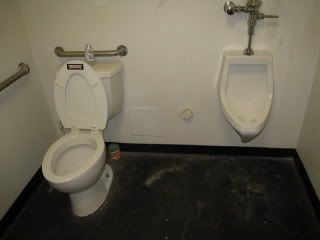 Posted by

duece la duece
at 2:12 PM
No comments:

Wednesday, June 4, 2008
Indoor bathroom is covered in graffiti has 2 toilets, but comes with a lock on the door, a clean toilet, and toilet paper which seems to be a luxury in some places. Even though it isn't pretty I give it a 7 out of 10.
The outdoor bathroom is very spacious for dowtown Austin. It has 2 stalls with working doors and locks, and one wall urinal. All toilets were clean and had extra toilet paper available. Th problem with this bathroom was the temperature. There was an air vent in the ceiling for air conditioning, but there was no air being pumped through. This drops the quality down some to 6 out of 10.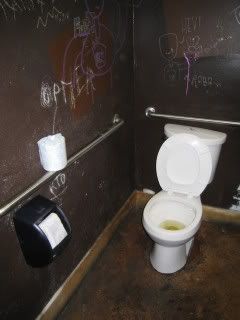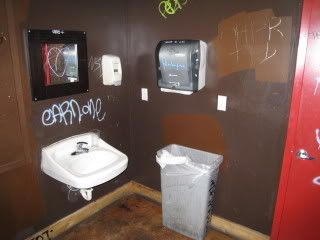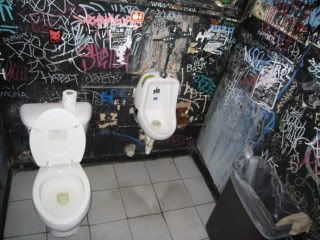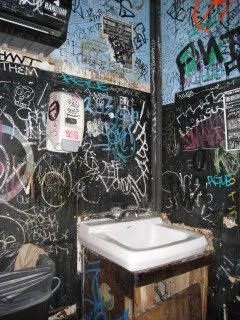 Posted by

duece la duece
at 8:53 AM
No comments: